What Is SEO?
SEO stands for Search Engine Optimization. It is one of the methods of SEM (Search Engine Marketing). By analyzing data, improving content, structure, internal and external links of your website, it will be crawled better by search engines and your website will appear on the first page of the organic search result.
Google Search Ads Position
Why Is SEO So Important?
Website is the headquarter of a brand, if it is not ranked on the first page of the search engine search result page, it may not be able to reach your potential customers even if your website contains attractive products, services and prices. That is why SEO is important for website organic ranking and exposure.
DashBoard
24-Hours SEO Platform
Check your SEO progress, download the latest reports and build your SEO team anytime.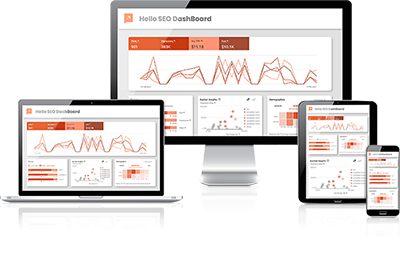 What is included in the SEO service package?
Search engine scores every website, the higher the score, the higher the ranking.
In order to get a higher score for the website, Hello SEO's SEO optimization service improves the website internally and externally and removes those unwanted factors. Services include:
1-Year Contract Offer

Sign 1-Year
SEO or Google Ads Contract to
Get Extra 1 month SEO Services For FREE!